Istiklal  Hospital The medical facility, which was inaugurated under the patronage of the Samia Kingdom on the occasion of the Independence Day of the Hashemite Kingdom of Jordan in 2001/05/25 with a capacity of 200 beds, was built in a beautiful architectural style on Istiklal Street in the heart of the capital Amman. And nursing and administrative includes all qualified disciplines and expertise and competencies of medical and advanced technology have contributed to attract medical tourism, coupled with high-end hotel services equipped with the latest advanced equipment and computing.
Istiklal Hospital has received the local accreditation from the Health Care Accreditation Council (HCAC) accredited by ISQua.
In addition to the award of excellence in occupational safety and health from the Social Security Corporation for more than one session.
The hospital was approved by the Medical Council as a supporting educational institution. The residency program for doctors began on 7/2018 through a distinguished team of Jordanian specialists accredited in all medical specialties.
Send feedback
History
Saved
Community
Bariatric Surgery
Bone marrow and Stem cell transplant
Brain And Nerve Cancers
Cardiac & Pulmonary Imaging
Cardiac Electrophysiology
Cardiology
Cardiothoracic Anesthesia
Cardiothoracic Surgery
Endocrine surgery
Endocrinology
Foot and Ankle Orthopaedics
Gynecology
Joint Arthroplasty
Knee Surgery
Laparoscopic Urology
Nephrology
Neurosurgery
Neurovascular surgery
Obstetric Anesthesia
Obstetrics
Orthopedic Anesthesia
Orthopedic Oncology
Orthopedic Surgery
Orthopedics and fractures
Otology/Neurotology
Otorhinolaryngology
Pediatric Ophthalmology
Pediatric Orthopaedics
Pediatric Otolaryngology
Periodontics
Physical Medicine & Rehabilitation
Plastic Surgery
Reconstructive Surgery
Renal Transplant Surgery
Rheumatology
Rhinoplastic Surgery
Spinal surgery
Thoracic Imaging
Trauma & Critical Care Surgery
Trauma Surgery
Upper Limb Surgery
Uro-Oncology
Urology
Vascular Surgery
Atena
GMC
Omni Care
Al Nisr Al-Arabi Insurance Co
Al-Manara Insurance Co
Arab Assurers Insurance Co
Arab German Insurance Co
Arab Insurance
Arab Jordanian Insurance Group 
Arab life & Accident Insurance Co
Arab Orient Insurance Co
Arab Union International Insurance Co
Arabia Insurance Co Jordan AICJ
Bupa International
Delta Insurance Co
Euro Arab Insurance Group Co
First Insurance Co
Interhealth
Jerusalem Insurance Co. Ltd.
Jordan Emirates Insurance Co
Jordan French Insurance Co. Lt.
Jordan Insurance Co
Jordan International Insurance Co
MedGulf Insurance Co
Mednet
Mednet (Daman Health)
MetLife Alico
Middle East Insurance
NatHealth
National Insurance Co
Philadelphia Insurance Co. Ltd.
The Holy Land Insurance Co. Lt
The Islamic Insurance Company
United Insurance Co
Yarmouk Insurance and Reinsurance Co. Ltd.
أرامكو (Aramco)
Allianz
MSH International
Yemen Telecom
Med Service
Nathealth (AXA)
Royalty for Specialized Medical Expenses & Insurance Management
Teleyemen
Cigna
QLM Q Life and Medical Insurance Company
SOS International (TriCare)
Trust International Insurance Co
Medgulf (Medivisa)
Saudi Enaya
Aden Refinery Company
Globe Med
Gig Jordan
Newton Insurance
Radiology : Imaging & Interventional
Gastrointestinal & Respiratory Endoscopy.
Nuclear Medicine
Laboratories and Pathology
Renal dialysis Unit
17000 USD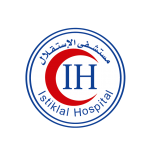 زراعة الكلى بالمنظار